So I've successfully completed my first give away. Take you to all who entered. Unfortunately the gifts can only go to two people. I used random number generator from Random.org. Congratulations to the winners, you will be contacted soon.
As chosen by Random.org the gifts will be going to numbers 1 and 5.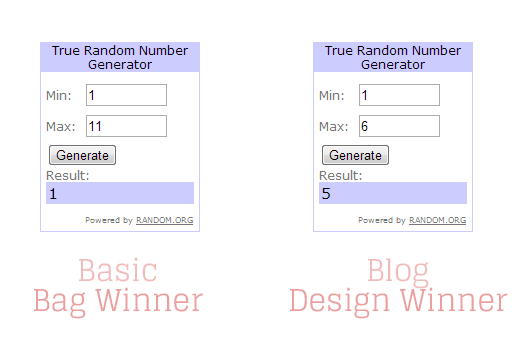 Congratulations Diva from
Diva Desle
and Eleanor for
Just Ella Bella
. You will be contacted shortly.